Golf Course
Alan McClymont 07 46585634
Competition every Sunday from 9.00am (March through to early December)


 Course Details
Swimming Club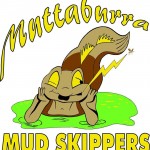 By Joining our Club your child will …
Become part of a motivated, enthusiastic, friendly and high achieving group of children
Be in an environment that nurtures confidence and self esteem in all children
Become a better swimmer and enjoy achieving personal best times
Enhance their academic abilities. It is proven that the discipline of sport improves a child's learning capacity
Become fit and healthy and prepared for life
Make great friends
Be part of a family orientated organisation
Have an opportunity to swim in all aspects of water, eg: sea and river
Be taught the skills of water safety and rescue by RLSSA
Maybe become the next Ian Thorpe: Swimming Club FAQs
Muttaburra Aquatic Centre
Enquiries –  46587021/46587191
~ 2018 ~ From May 1st pool hours will be: Monday – Thursday :- 2.30pm – 4.30pm ~ call in and try the wonderful artesian spa built in 2011..! ~

4 Showers & toilets in both Male & Female, plus 1 Disabled toilet/shower that can be accessed by the public all year round.
Library
Enquiries –  46587191 Fax: 46587176
Opening Hours: Monday to Friday: 9.00-12.00 & 1.00-4.00
Free Computer use with WiFi
Muttaburra Library & Muttaburra State School have joined forces to bring to the children of the community a combined "First 5 Forever" & Playgroup once a month. This is held at the Muttaburra State School from 9.00am to 11.00am. It's also a great opportunity for parents to catch up for a chat and a cuppa. For enquiries about specific dates and these fun activities please call the school on (07) 4658 7289 or the Library on (07) 4658 7191.
Exchange Hotel
Phone – 46587125
Opening Hours
Mon-Sat: 10.00am – 10.00pm
Sun: 11.00am – 10.00pm
Annual Events –
Landsborough Flock Ewe Show
First Saturday in June
Muttaburra Races…held in August